Top Rated san diego Window & Door contractor
Expert Door and Window Replacement in San Diego
Replacing windows and doors is a smart move that benefits your home in many ways. The added beauty you get by installing new windows and doors is hard to put a value on. Besides the aesthetics, replacing your old windows and doors can bring you a significant financial return. New windows and doors can increase a home's value. Replacing inefficient old windows and doors with new energy efficient replacements save you money on your energy bill and are also good for the environment.
Window Installation & Replacement
We strive to be San Diego's top window installation service. Therefore, we only use the best windows available. The advanced technology we use provides San Diego homeowners with windows that are beautiful, have exceptional performance and come with a lifetime warranty. Our windows are custom made to your home.
Once replacing your old windows, you can count on a green solution that saves energy so you can stay cool in the summer and warm in the winter without having to needlessly overwork the AC. This saves you money on your energy bill. Our windows do an excellent job of noise isolation to bring you sense of peace from the clamor outside your house. You can have confidence in the quality of your windows with a lifetime warranty.
Entry Door Installation & Replacement
Our entry doors are not only beautiful but also durable and secure. Top quality materials are used for a long lasting solution. Reinforced lock areas provide increased security. Fiberglass door facings will not dent and resist splitting, cracking and warping. The polyurethane core reduces energy loss which in turn saves you money.
The elegant panoramic patio doors we install are innovative and bucks tradition by using a hinge less design which allows you greater control over your living area.
Click to view full picture
WHY CHOOSE NEED FOR BUILD AS YOUR SAN DIEGO WINDOW REPLACEMENT CONTRACTOR ?
At Need For Build, we have a reputation for great communication, outstanding customer service, personal attention and quality work. We only use the best materials to give you a project that is made to last. The reviews and the awards that we have received from websites like Houzz and Thumbtack show that we handle each remodeling project as if it were our only one. In addition to the awards we have received, we are also members of top national remodeling associations like NARI and NKBA, guaranteeing not only the highest quality labor, but ethics honesty and transparency.
We look out for our customers and don't skimp on what is important. We are licensed, bonded and insured for your safety and assurance.
We go through a superior detailed process on every job that we perform. This process includes everything from the preparation to clean up and inspection. Our process is designed to give you the best results for your home. When you select us, you select premiere remodeling and construction for your home.
Our company is licensed for all San Diego window and door replacement projects with a B license. 
We carry a $2 Million liability insurance policy ensuring your property is protected throughout your window and door replacement project! 
While our crew is working on your window and door replacement project our company employees are protected by a workers compensation policy, ensuring no medical or injury bills will ever reflect back on the homeowner while our crew is working on the job! 
Our company has been recognized as one of San Diego's top window and door replacement companies. We are a neighborhood favorite in over 22 neighborhoods in San Diego County and maintain an overall 4.75 star rating across all online platforms.
When you're ready to take that first step to see how we can transform your San Diego home with brand new windows and doors , we offer a complimentary design and quote consultation.
Read our client, Lori's experience with Need for Build…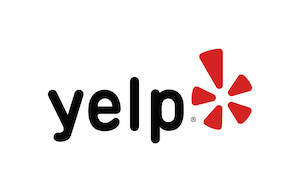 Bottom line, if you want a company to take all the headaches and stress away, then Need for Build is the right choice for you. They are not the cheapest out there but they are definitely worth every penny. We highly recommend them to everyone looking to do a remodel project. We love our remodel and are thrilled to have chosen Need for Build!!
HOA APPROVAL OF WINDOWS AND DOORS PROJECTS
Dealing with the HOA can be a confusing process at times. We manage all aspects of getting your windows and doors plan approved by your HOA. We will submit the paperwork and handle the communication. Leave the process to us and we'll get it done.
Click here to learn more about HOA approvals.
Located in Poway Serving all of San Diego County
Located in Poway and serve all of San Diego county. We may be working on a project near you. See our project map to view the areas of San Diego we are currently completing other remodeling projects.
Your First Step To A Remarkable Home Remodeling Experience
Contact Us Today For Your Complimentary
Design & Quote