SAN DIEGO KITCHEN REMODELING CONTRACTOR
Top Rated SAN DIEGO KITCHEN Remodeling Contractor
Successful kitchen remodels put your needs and goals in the center of attention. The right kitchen should combine efficiency with the right amenities for the whole family to enjoy. We use only eco friendly materials free of lead, asbestos or formaldehyde, making sure your kitchen is not only beautiful but also healthy. 
Our consultants and designers are well trained to provide you with all the different tools and design options for your kitchen project including a complete 3D design to turn this kitchen into the last kitchen you will ever remodel. We have provided design and remodel services for thousands of kitchens up to date and we are very excited to help you with yours.
Kitchen RemodelING Services
Read our client experience with Need for Build…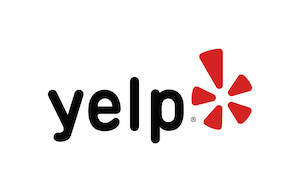 "Finally we found the company that could really get the job done and make us happy.
Never in my life have I thought it will be such a smooth process which included design, pricing and explanation of the process to the actual remodel that was just flawless. Everything was planned ahead, all the crews had a written scope of work pertains to each one separately, they cleaned up every day, sent us an email every evening of what will happen tomorrow and always answered our questions politely.
Highly recommend using need for build. We did it and we glad we did….."
View the kitchen design gallery to get design ideas and inspiration for your kitchen renovation project. 
why choose need for build as your san diego kitchen remodeling contractor?
As an experienced San Diego kitchen remodel company, we have the know how to make every aspect of the home renovation process seamless and stress free.  From design consultation to project completion, we handle all aspects of your project with care and detail.  The process starts with a detailed quote for your kitchen project so you can see a transparent breakdown of your future remodel without hidden charges that can add up.
We know that picking out materials at a showroom can be a fun but sometimes confusing process. Our design professionals will guide you hand in hand through the material purchase process. Our experience will help you select the highest quality countertops, custom or semi-custom kitchen cabinetry, lighting, sinks, floor tile, kitchen appliances and fixtures that will give you a showroom worthy kitchen to be proud of. As a San Diego kitchen design and remodeling company that has gained 21 years of experience, we have built relationships with top manufacturers and showroom locations. We pass on the special pricing we receive to you, our customers.
After discussing design ideas, the next step is an inclusive 3D kitchen remodeling design by our San Diego design pros. Our kitchen designers will detail your space from the flooring, to the countertops, to the lighting in the provided 3D design. Once the design is approved, our home improvement experts handle all city matters including permits and that's when the fun begins.
Throughout the entire remodeling process, we communicate with you and keep you updated on the progress of your home improvement project. We are known for being on time and on budget. You can be assured that your affordable kitchen remodel will be completed how you want it and in a timely manner.
Our company is licensed for all San Diego kitchen remodeling projects with a B license.
We carry a $2 Million liability insurance policy ensuring your property is protected throughout your kitchen renovation project! 
While our crew is working on your kitchen remodeling project our company employees are protected by a workers compensation policy, ensuring no medical or injury bills will ever reflect back on the homeowner while our crew is working on the job! 
Our company has been recognized as one of San Diego's top kitchen remodeling companies. We are a neighborhood favorite in over 22 neighborhoods in San Diego County and maintain an overall 4.75 star rating across all online platforms. 
When you're ready to take that first step to see how we can transform your kitchen space, we offer a complimentary design and quote consultation. 
Kitchen Remodeling Value & ROI
The national 2018 Home Remodeling Cost vs Value report average price for kitchen renovations are between $21,198 and $63,829 depending on the the size and scope of the kitchen remodel. Average price changes across areas with different market value. This average is for the entire US market.
The national average roi for a minor kitchen renovations is reported to be 81.1%. The roi on a minor kitchen remodeling project in the Pacific region that includes San Diego remodels averages 92.9% which is significantly higher than many other areas of the United States. The national average return on a major kitchen renovations is between 53% and 59%.  In San Diego will once again receive higher side for a major kitchen remodel vs. an area with lower market value. There is no one size fits all answer to the cost or return your will receive from a kitchen remodel as every contractor and remodeling project will be different. To address budget concerns, we have competitive kitchen remodel financing options that can help in a variety of remodeling and financial situations.
The National Association of Remodeling Industry and The National Association of Realtors created a report that asked about the personal enjoyment homeowners received from completing a remodeling project in various spaces of their house. They called this the "Joy Score". Remodeling the kitchen space received a Joy Score of 10 out of 10.  93% of the homeowners surveyed reported a greater desire to be in there home after remodeling their kitchen space. Remodeling the kitchen added an increased sense of enjoyment at home for 95% of respondents. The amount of personal value homeowners get from kitchen remodels is priceless.  
Located in Poway Serving all of San Diego County
We have locations in Poway and provide kitchen remodeling services to all of San Diego county. We currently have kitchen remodels in progress all over San Diego County. We may be working on a kitchen near you. See our project map to view the areas of San Diego we are currently completing kitchen remodels and other remodeling projects. 
Your First Step To A Remarkable Home Remodeling Experience
Contact Us Today For Your Complimentary
Design & Quote