Hardscape Design in San Diego
Create Your Perfect San Diego Hardscape Design​
Hardscaping Your Outdoor Space
Hardscapes are the man made and non-living features of a landscape. Hardscape design has become increasingly popular in San Diego County and not without good reasons. San Diegans customarily enjoy good weather and can utilize that outdoor living space almost year around. Hardscapes are a water-wise, eco-friendly landscape option and are often less maintenance intensive than softscapes.
In order to successfully create a functional and beautiful hardscape, there are several points to consider. This guide will help you to create a hardscape design project for your landscape that you can enjoy for years to come.
Create The Big Picture of Your Landscape
Design your hardscape with your entire outdoor space and home structure in mind. This will give your landscape design project a cohesive look. Comprehensive landscape designs address what features you want, how much room they require and where they go in your outdoor space.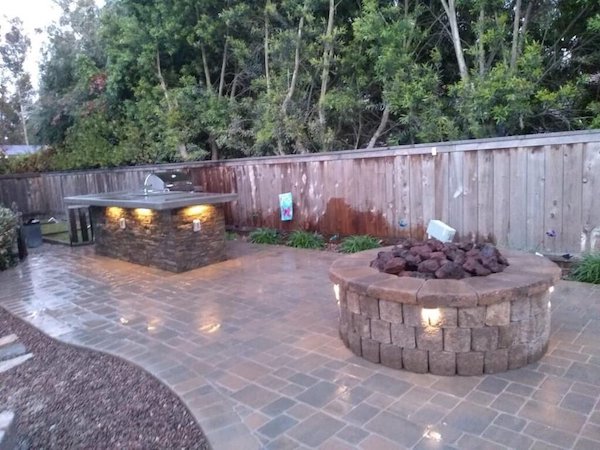 The Existing Features of Your Landscape
Consider how you will address trees, sloping areas, underground utilities and other existing features in your outdoor space. If you want to incorporate an existing tree into your landscape design, you'll have to plan for the ways in which the roots, water requirements and falling leaves will affect your space.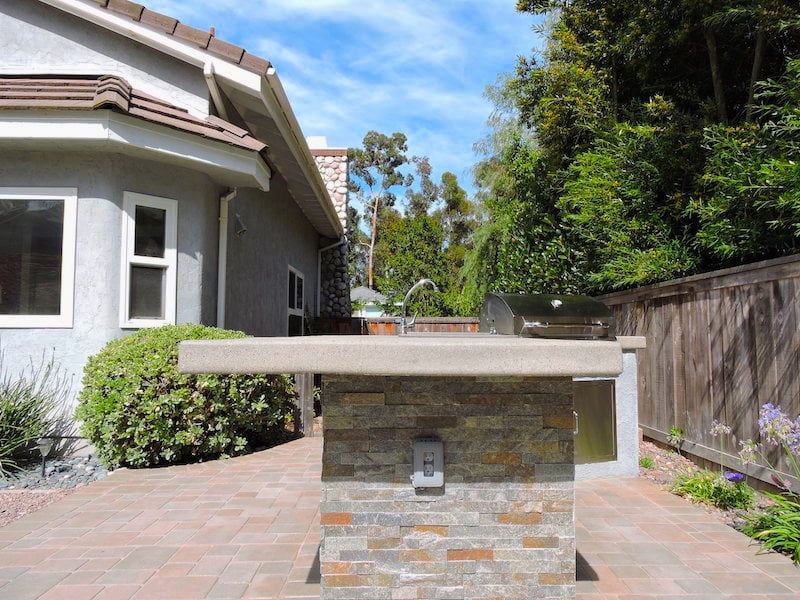 Plan Proper Drainage for your Hardscape
Make proper plans for drainage. Improper drainage can cause water build-up on your landscape. It's good practice to direct your water runoff into the plants on your softscape area.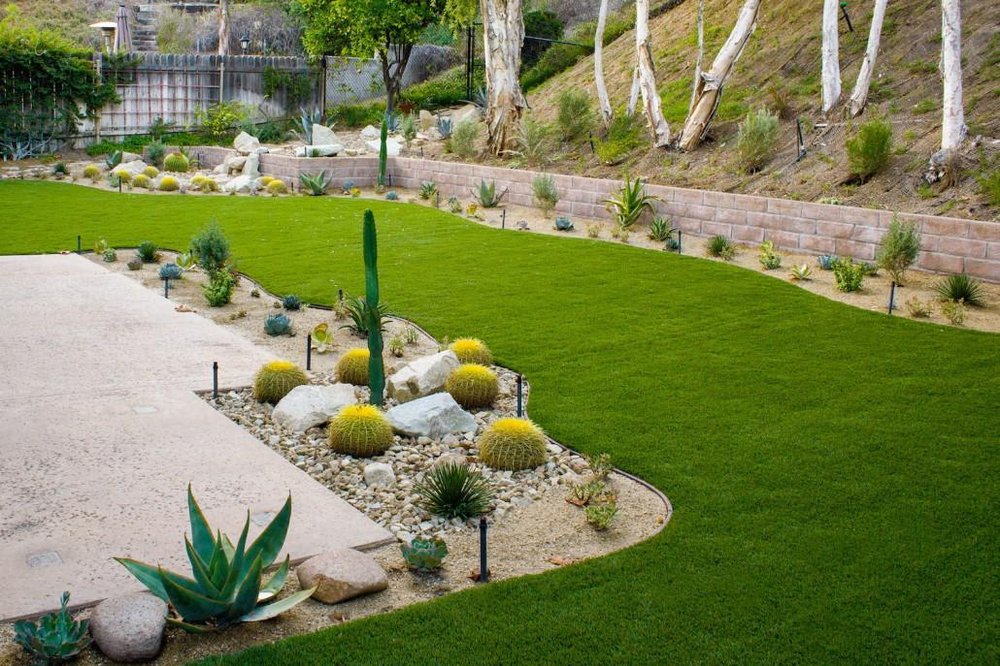 Main Area and Focal Points of your Landscape Design
Consider which area of your landscape people will gather in most often. This will be the main focus areas that other aspects of the design will compliment and flow out of. Add additional minor focal points to both hardscape and softscape to provide order to the overall design.
Complementing and Contrasting Hardscape Materials
Choosing material colors and textures that go well together bring cohesiveness to your design job. Have sufficient complementary materials to give your space an obvious theme. Incorporate contrasting colors and textures to bring a sense of surprise.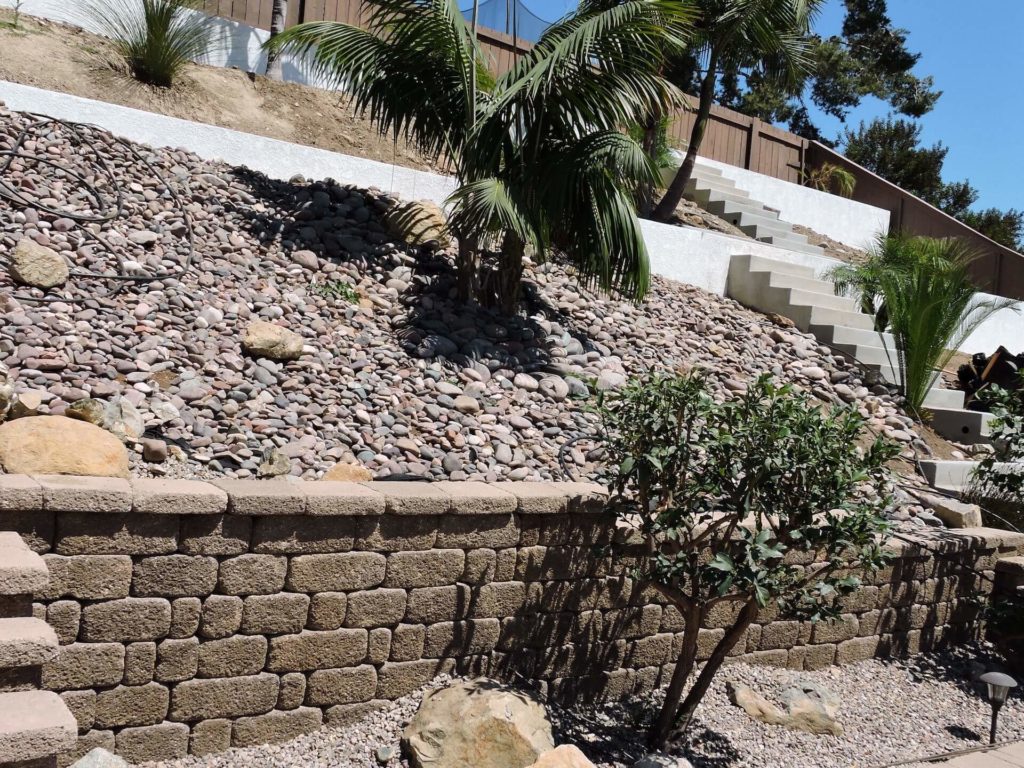 Balance your Hardscape with Softscape features
Balance softscape and hardscape features to keep the natural feeling of your outdoor space alive. Incorporate suitable plants and consider keeping existing trees. Succulents are good softscape options for a San Diego landscape as they are not water intensive.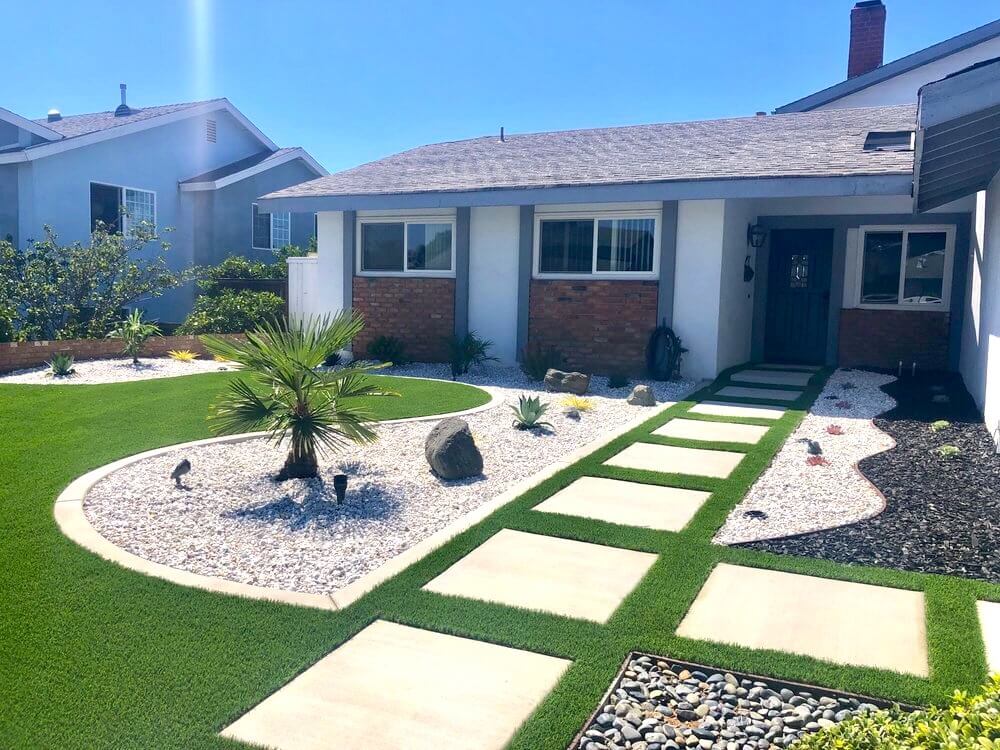 Follow these guidelines for best practices on designing hardscapes. Remember to enjoy the process. If you would like a complimentary consultation for your hardscape project, call Need For Build at (833) 806-2739 to meet with one of our experienced hardscape consultants or contact us below through our complimentary consultation form.
Create a comprehensive landscape design
Decide how you will handle existing features on your property
 Plan for drainage
 Designate focus areas (focal points)
Balance hardscape and softscape in your landscape design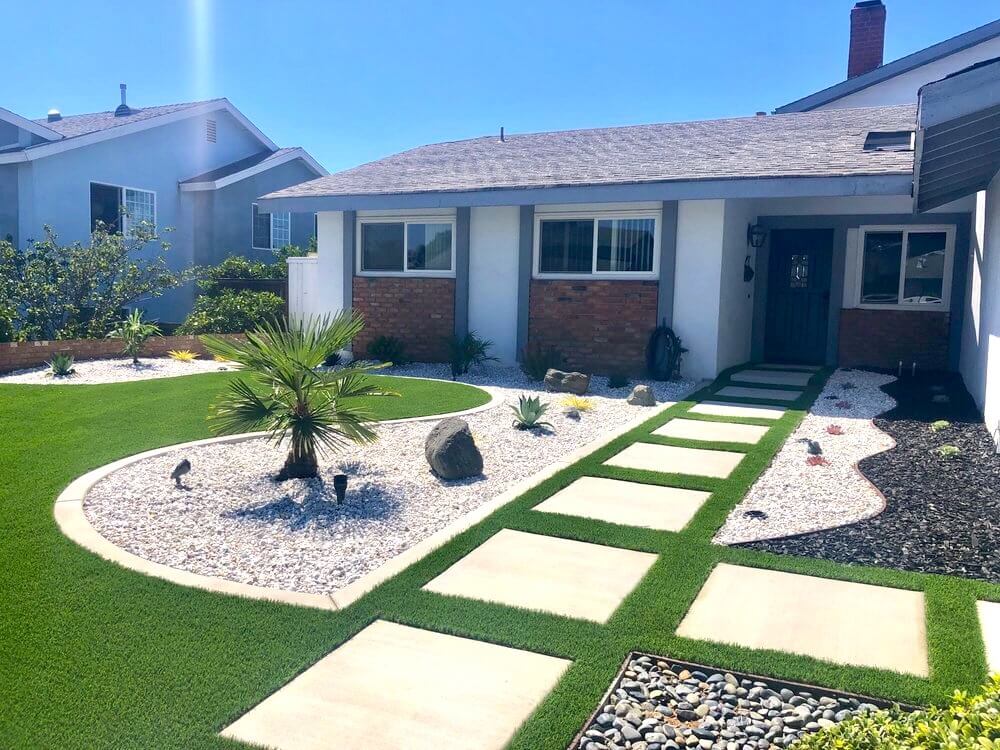 Your First Step To A Remarkable Hardscape Construction Experience
Contact us today for your complimentary design quote.