A backyard is a private space where you can observe and engage with nature. It is your own little piece of the outdoors. Getting maximum enjoyment out of your backyard can be achieved with additions that will turn your backyard into your secluded outdoor hideaway. Read for some great ideas below.
A paved area opens up options in your backyard. Paving gives you an area in your backyard where you don't have to contend with dirt, grass or anything that would stain or attract insects. The two most popular paving materials are paving stones and stamped concrete. Both have their pros and cons. You can achieve a wide variety of looks with either option.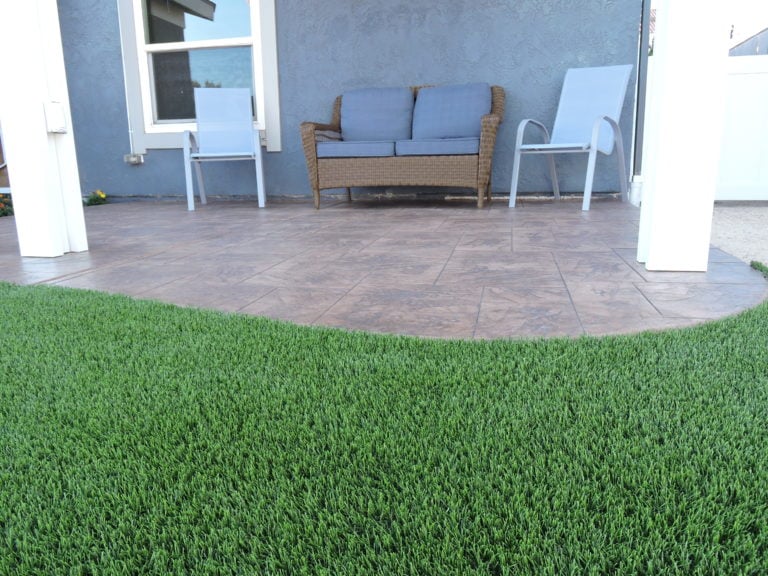 A pergola or covered patio will give you protection from the elements such as rain, sun and wind. Pergolas will give you the least protection while an enclosed covered patio would give you the most.
A deck is a beautiful addition that can serve the same function as a paved area. In addition, with a deck you can add railing and be raised above the ground which gives you a different perspective of your surroundings.
Lighting is a special touch when the sun goes down. You can achieve a variety of effects and feels. Some popular lighting options include string or rope lights, garden lights and attached lighting to your home or patio. Solar powered lights are a great way to utilize the sun and save money on electricity.
Swimming pools can add a great look to your backyard as well as give you an area to cool off on hot days. A pool also gives you an additional exercise option to help you stay healthy.
For the nature lovers, a pond is a great way to express yourself. You can add water plants and fish to take it to the next level.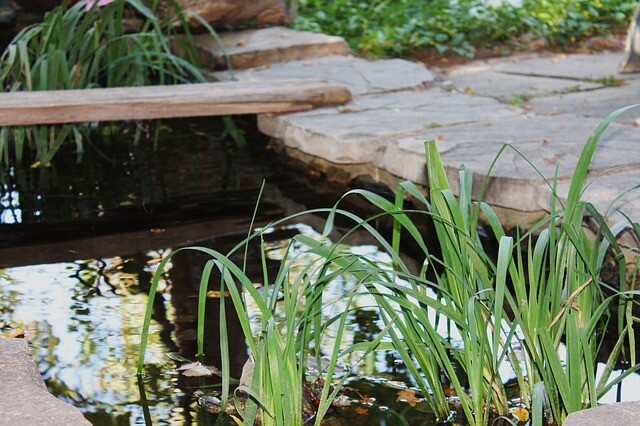 If a pool or a pond is not for you, a fountain is a decorative water feature you can add. You can choose a decorative basin and / or statue that adds to the personality of your backyard.
Grilling is great for the experience and the taste of the food. An outdoor kitchen gives you the chance to experience grilling whenever you desire.
Add seating and tables to your backyard to create an outdoor dining experience. Decorate for a lavish engagement party or have a picnic with the kids.
Quench your thirst with an outdoor bar. A bar is great for sunny days and to accompany outdoor meals. Fill your bar with wine and spirits for your adult guests and lemonade and soft drinks for the kids.
A fire pit provides you with warmth, an area for conversation and a great place to roast marshmallows!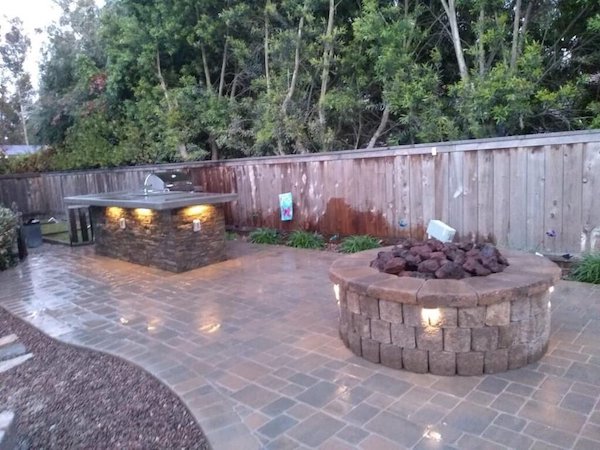 A fireplace is another option for warmth in your backyard. It gives your backyard a different look and feel than a firepit.
Flowers and Plants / Planters
Flowers are a classic way to adorn your yard. Choose plants that do well in your environment, look good in your yard and have a level of maintenance you are comfortable with. You can choose to plant in the ground or use planters.
Vegetable plants can give you beautiful vegetation while providing you with a food source as well. This will reduce your food bill and save you a trip to the grocery store.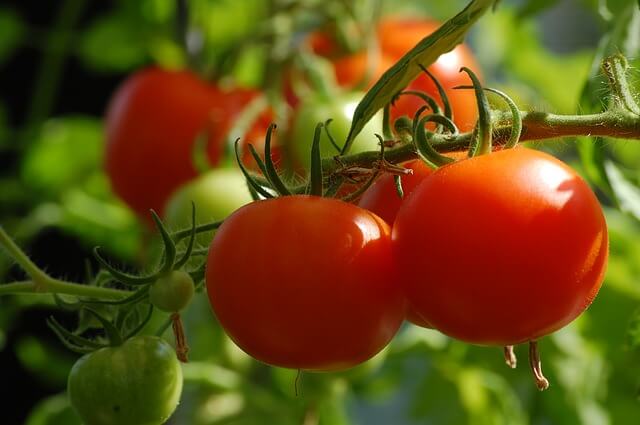 Trees will give you shade as well as another nature element to enhance your yard. Watch your tree grow along with the memories you create in your backyard.
A treehouse gives children a place to play and imagine.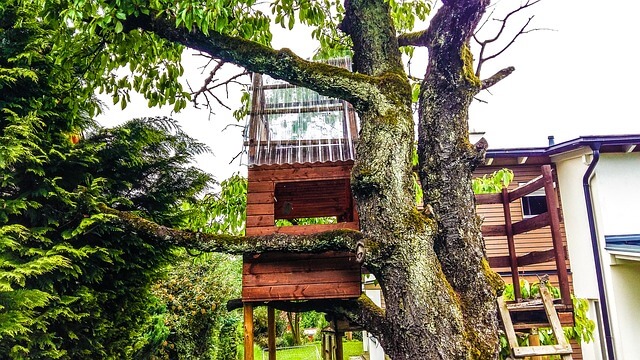 A hammock or outdoor bed is a great place to rest in nature.
Add a swinging bench, tire or other type of swing for your children to enjoy while you swing in your hammock.
Play areas in the backyard are great sources of entertainment for adults and children. We've seen minigolf, horseshoes, sandboxes and more added as options.
There are a multitude of ways to add beauty and enjoyment to your backyard. We hope the ideas in this article will get your creative juices stirring for your next
backyard design
project. Write down your top 10 ideas and decide on the ones that will bring you the most value.